Dedicated Server Base Config
Included with Every Server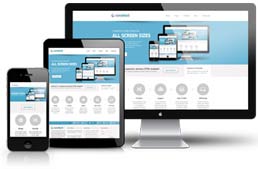 Manage Unlimited Websites, Email Accounts, FTP Accounts and more
with the DotNetPanel
Control Panel!
Free with every VPS
With every VPS with Layer Next you get a Smarter Bundle pack at no additional cost. The SmarterBundle Professional is worth $800.00 of value and includes the following products
SmarterMail Pro 250 Mailbox License
SmarterMail Professional Edition - 250 Mailboxes Exchange-level Mail Server Software - SmarterMail delivers Exchange-level email server software features with lower hardware requirements, superior stability and reduced maintenance costs.
Access your email from anywhere, at any time, using a standard Web browser
Work at your desk or on-the-go with complete mobile and desktop collaboration and synchronization
Easily migrate from any mail service
Preserve your email history with full email archiving
Mail Server Security through Industry-standard antispam and antivirus
SmarterTrack Pro 2 Agent License
SmarterTrack Professional Edition - 2 Agents Customer Service and Help Desk Software - SmarterTrack is a powerful help desk application built for tracking, managing, and reporting on customer service and communications, including sales and support issues.
Flexible installation options: install on your own computer or on a shared, dedicated or VPS account
Save time and money with hosted help desk software
Offer customers multiple support channels: tickets, live chat, knowledge base and more
SmarterStats Pro 50 Domains License
SmarterStats Professional Edition - 50 Sites Complete SEO and Web Analytics for Individuals and Enterprises - SmarterStats provides the website statistics businesses need to increase conversions and maximize ROI.
Get more accurate website statistics with log file analytics versus script-based software
Improve ranking with SEO software
Uses less disk space than other website statistics software
Multiple ways to access and read your log files
Windows/Linux log formats