What is SSL?

SSL is the acronym for Secure Sockets Layer and is the Internet standard security technology used to establish an encrypted (or safe) link between a web server (website) and your browser (i.e. Internet Explorer, Chrome, Firefox, etc…). This secured link ensures that the data/information that is passed from your web browser to the web server remain private; meaning safe from hackers or anyone trying to spy/steal that info. SSL is the industry standard and is used by millions of websites to protect and secure any sensitive or private data that is sent through their website. One of the most common things SSL is used for is protecting a customer during an online transaction.

Who needs SSL?

Anyone who needs to securely transmit information over the internet requires the use of SSL Certificate. SSL is not just for securing credit card transactions and should be used for protecting all levels of sensitive information when communicated over the web. Use SSL for:



Securing online credit card transactions.
Securing web forms and customer logins.
Securing email and webmail applications including Microsoft Outlook Web Access, Exchange and Office Communications Server.
Securing corporate communications on intranets, extranets, internal networks, File sharing and Microsoft SharePoint.
Securing communications on cloud based platforms and virtualized applications.
Securing File transfers over https and ftp.
Securing hosting control panels logins including Parallels and cPanel.
Securing information sent and received via mobile devices.

How It Works

An SSL certificate serves as a digital "passport" that allows data to be transmitted over secure networks — protecting financial and credit card transactions, signups, Web access to mail, sensitive information and intranets.
You should have a QuickSSL Premium certificate if you are collecting any personal information through your site or if you want to share confidential information over the Internet. By solving two essential security issues, authentication and encryption, SSLs protect your website against:

Spoofing: Unprotected website pages can be copied, and online criminals can use your domain name to collect money and personal information from your customers and visitors.

Unauthorized Disclosure: When sensitive information is sent unprotected over the Internet, it's easy for hackers to capture and use it for fraudulent activities.

Data Alteration: Transactions can be intercepted and edited either accidentally or intentionally.
What are the Types of SSL Certificates?
Domain Validation
DomainSSL Certificates are fully supported and share the same browser recognition with OrganizationSSL, but come with the advantage of being issued almost immediately and without the need to submit company paperwork. This makes DomainSSL ideal for businesses needing a low cost SSL quickly and without the effort of submitting company documents.



Organization Validation
Layer Next has been issuing organisation validation Certificates for 15 years. Companies applying for OrganizationSSL have their company details vetted before issuance.


Extended Validation
The latest, and possibly most significant, advancement in SSL technology since its initial inception follows the standardised Extended Validation guidelines. New high security browsers such as Microsoft Internet Explorer 7+, Opera 9.5+, Firefox 3+, Google Chrome, Apple Safari 3.2+ and iPhone Safari 3.0+ identify ExtendedSSL Certificates as EV Certificates and activate the browser interface security enhancements, such as the Green Bar. For customers who wish to assert the highest levels of authenticity, ExtendedSSL is the ideal solution.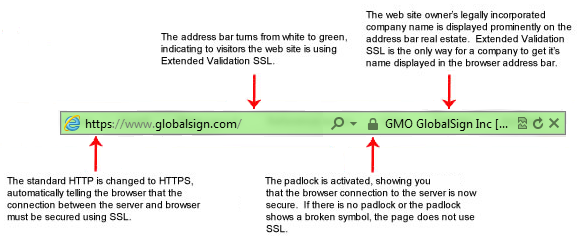 Wildcard SSL
A Wildcard SSL certificate secures your website URL, and an unlimited number of its subdomains. A single Wildcard certificate can secure both www.coolexample.com, and blog.coolexample.com.

Wildcard certificates secure all of the subdomains at the level you specify when you submit your request. Just add an asterisk (*) in the subdomain area of the common name where you want to specify the wildcard. For example:

If you configure *.coolexample.com, you can secure
www.coolexample.com
photos.coolexample.com
blog.coolexample.com, etc.


If you configure *.www.coolexample.com, you can secure
mail.www.coolexample.com
photos.www.coolexample.com
blog.www.coolexample.com, etc.

Wildcard certificates secure websites the same as a regular SSL certificate, and requests are processed using the same validation methods. However, some Web servers might require a unique IP address for each subdomain on the Wildcard certificate.
Optimize your dedicated server by adding Networking services or Backup solutions.
Backup Services
FTP Backup
Call sales for more information
eVault Backup
Unmanaged Backup - 20 GB
$25/mo
Unmanaged Backup - 50 GB
$55/mo
Unmanaged Backup - 100 GB
$95/mo
Managed Backup - 20 GB
$40/mo
Managed Backup - 50 GB
$70/mo
Managed Backup - 100 GB
$130/mo
Backup Storage Overage per GB
$2
Premium Managed upgrade to 50 GB
$50/mo
Premium Managed upgrade to 100 GB
$95/mo
MS Exchange Add-on
$15/mo
MSSQL Add-on
$15/mo
SharePoint Add-on
$15/mo
MS Clustering Support
$15/mo
VMware Add-on
$15/mo
Open File Manager (OFM)
$60/mo
Network Services
Server Protection Plan (per Server)
$5.00/mo
Firewall Services - Cisco ASA 5505 (up to 10 IPs)
$50 setup, $100/mo
Firewall Services - Cisco ASA 5505 + Intrusion Detection System (IDS)
$50 setup, $400/mo
Load Balancing
Call sales for more information
Private LAN
$15/server
Uplink Port Speed - 100Mbps
Included
Uplink Port Speed - 1Gbps
$40/mo
Pinnacle Shopping Cart free setup for self install
$25 setup, $40/mo
Server Monitor
Call sales for more information
Remote Server Management
Call sales for more information
PCI Compliance (Per U)
$25/mo
Additional Bandwidth (prepaid)
2 TB Increments
$50/mo
Unmetered (10Mbps Uplink)
$120/mo
Unmetered (100 Mbps Uplink)
$1,750/mo
Overage per GB
$0.25
Additional IP Addresses
Additional IP packs available
Call sales for details
SSL Pricing
Domain
Validation

Organization
Validation

Extended
Validation

Wildcard
Certificates

Starts From $390.00
Starts From $985.00
Starts From $990.00
Starts From $1,490.00
Starts From $140.00
Starts From $270.00
Starts From $229.99
Starts From $660.00
Starts From $140.00
Starts From $190.00
Starts From $480.00
Starts From $284.99
Starts From $140.00
Starts From $190.00
Starts From $480.00
Starts From $284.99
Starts From $140.00
Starts From $190.00
Starts From $480.00
Starts From $284.99
Order Now
Order Now
Order Now
Order Now